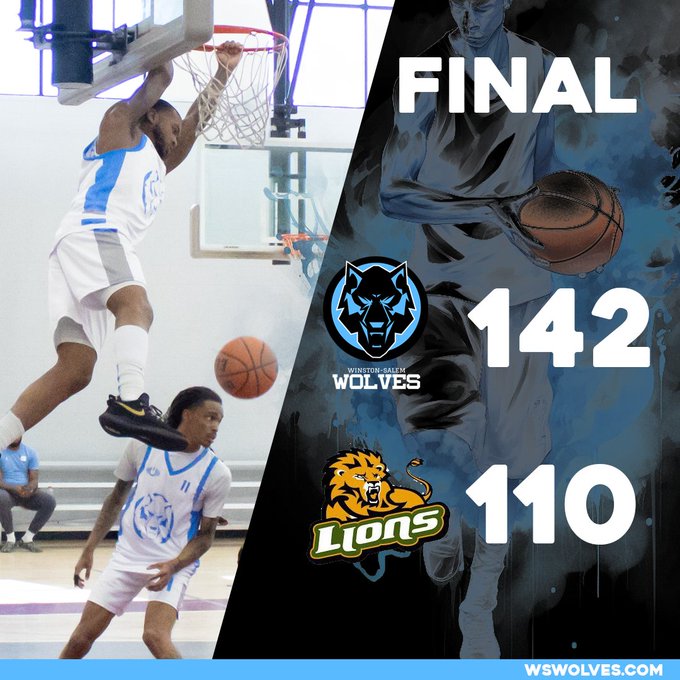 The Winston-Salem Wolves become one of two teams from the ECBL Northern Conference to clinch 2023 playoff spots after a 142-110 home win over the Carolina Chosen Lions.
The Wolves established an early lead in the first quarter and were able to maintain a 10 point advantage for most of the first half, leading 59-51 at the break.
The Chosen Lions came out quickly in the second half, getting a couple of quick buckets before the Wolves were able to re-establish their margin.
Wolves guard Mike Chambers suffered a cut over his left eye midway through the third quarter, and was forced to leave the game. This caused a few moments of adjustment for the Wolves, but they quickly settled in and the team seemed sparked by the injury to their teammate, pulling ahead 103-77 heading into the fourth.
The final score of 142-110 belies how effectively the Chosen Lions were able to keep the game close in the first half. The win puts the Wolves into the postseason for the third time in four seasons of the franchise existence, along with the defending ECBL champion Petersburg Cavaliers.